Best Clarifying Shampoo
Best Clarifying Shampoo
by
Jayson Lacy
on 10/06/2014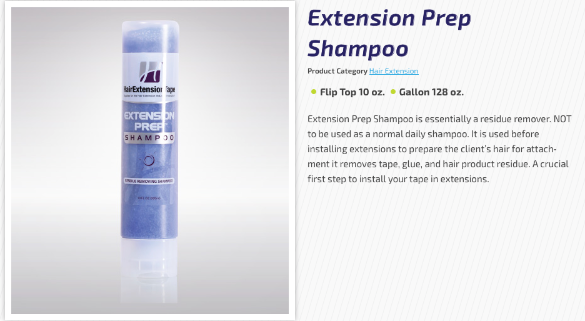 I just wanted to let you know about the best clarifying shampoo that we now use in my salon!
I also want you to know that I receive no "kickbacks" and am not affiliated with the company that makes this shampoo. I just like sharing great quality products and tools that make my life easier and more productive!
Now don't assume that this shampoo can ONLY be used when doing hair extensions. We use this amazing shampoo to prepare for keratin treatments, perms, shampoo sets and any other time that a good cleansing of the hair is needed. 
You can also retail this in your salon!!!!
It's coming up on the time of year that your clients will be using lots of hair products to style for parties, fundraisers and many other events. They will love having this shampoo on hand to thoroughly clean their hair.
Now, this is not a "color safe" shampoo, but I will say that as long as your clients don't use this as a daily shampoo, they won't see any color fade. 
Even without using a conditioner(which is what you need when doing keratin treatments) the hair dries tangle-free and soft!
Definitely the best!
Be sure to leave your comments below on this great shampoo!