CEU/LICENSE CRUCIAL INFORMATION!
CEU/LICENSE CRUCIAL INFORMATION!
by
Jayson Lacy
on 07/31/2019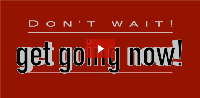 I have a VERY IMPORTANT update for you concerning your CEU credits. 
It has now been put into affect by LLR and USC that if your name does not match IDENTICALLY to your professional license, you will NOT receive credit for your CEU. 
Watch this video from me explaining more.
Go HERE(after logging in), and click your name and then click "edit" to update your info in our system. It must match your name EXACTLY as it is written on your professional license.
Due to COVID, all CosmoProf shows have been cancelled until further notice.
Thanks so much for choosing CE Training Courses!!
-Jayson
jayson@ceonlinetraining.com