Enjoy Summer Like A Kid
Enjoy Summer Like A Kid
by
Jayson Lacy
on 06/02/2016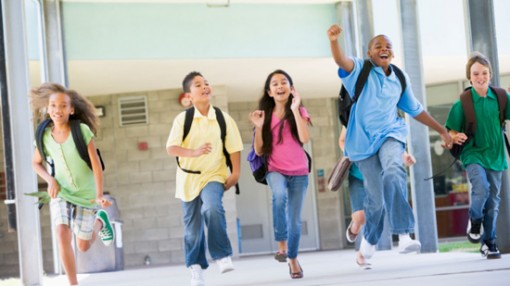 Do you remember how it felt
No matter what your childhood was like, at some point in time we all experienced that feeling of the stress being instantly lifted off of our shoulders, Pure giddiness in knowing we had freedom and each day could bring a new adventure.  Excitement that couldn't be contained, because when we busted through those doors, we would not have to be contained in a classroom, separated from that sweet sunshine that greeted us!
No more teachers, homework, tests or early mornings for a whole summer.
We all do it, but why?
It's that one task on your to-do list.  The one that pops into your head at random and makes you panic.  The longer it lingers, the more the dread builds, making the task seem like trying to tackle a mountain instead of a speed bump.  
Continuing education, to many, is a task right up there with visiting your Great Aunt Minnie in the nursing home, cleaning base boards and doing taxes. They are necessary, but dreaded. Who can blame you?  Just finding room in your schedule to set aside a whole day is a challenge.
Do you want to try something different?  
What if I told you state board approved continuing education could be as easy as watching any other video from your mobile device or computer?  You couldtake your time and it can be stop, started, paused and rewound.  You wouldn't have to sit in an uncomfortable seat, strain to see, read material.  What if the information you learned was information you could use to improve your business?  And, there was no test at the end!  
You get all this, and more, with CE Training's continuing education classesapproved for cosmetologists,  esthetician, and cosmetology instructors! 
What could possibly make it even better?
CE Training wants to make you feel like a kid again and give you a summer that you don't have to worry about school.  For a limited time, we are offering $10 off your total order!  
Choose your course, and at checkout, enter SUMMER2016
Just make sure you get started before summer gets into full swing.  You must purchase the video before 11:59 pm on Monday, June 6th, but video is yours to watch as you please.     
Do it today and you will feel the stress of school drift away like a summer breeze!!