I lost SO many clients doing this...
I lost SO many clients doing this...
by
Jayson Lacy
on 01/09/2015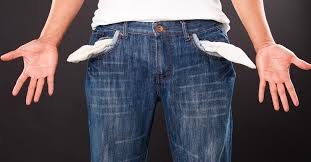 Upfront and honest. That's all I needed to be and this wouldn't have happened. It's not that I was lying about anything. It's that I wasn't SAYING anything. When I would get a new client (and as you know, a new client usually needs THE WORKS!), I would spend a lot of time going over everything that I recommended we do to her hair. After making all of my recommendations and getting her all excited about the new look she was going to get, I would dive right in and get started. After perfecting the last piece of hair with the last mist of hairspray, the style was perfect! She was beautiful. She LOVED it, and from what I could tell, was going to be a life-long client. After buying all of the maintenance products, checking out, and heading towards the door, I would say my goodbye's and from what I could tell, every client this happened with was surely COMING BACK for more! Guess what....my client retention was 38%! It should be more like, oh...70%...AT LEAST! I couldn't figure out what the heck was going on! 
One thing that I did know that had happened...I had gotten a reputation! It was a good one, but bad at the same time. I became quickly known for being VERY expensive! The problem I had with this was that I REALLY WASN'T out of line with my pricing! I FINALLY realized something...I wasn't being UPFRONT AND HONEST about the price BEFORE I started the service. Another HUGE thing that I wasn't doing was explaining the NEXT visit, and how much LESS it would cost to maintain their new look. 
After beginning this new program of being UPFRONT AND HONEST, people quickly realized that it's expensive the first visit, but REALLY AFFORDABLE to maintain the look. WOW! What a difference this made in our client retention. I am happy to report that my salon new client retention is 87% as a result! 
I encourage you to be upfront and honest about your prices, but more importantly, show your clients what their next few visits will look like and cost. This helps them budget and they will feel SO respected by you. This will create such a great relationship and ultimately great CLIENT LOYALTY!
This is another IMPORTANT topic that I will be discussing at our CEU class on January 19th!
How to STOP "Empty Pockets" 
How to EASILY raise your prices
Increase your client retention
What you need to do in 2015
And SO much more!