Keep Clients You Want, Get Rid of the One's You Don't!
Keep Clients You Want, Get Rid of the One's You Don't!
by
Jayson Lacy
on 05/09/2022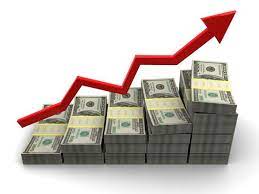 What type of clients do YOU have?
Do you find yourself happy with ALL of the clients you have?
Are you finding yourself ANNOYED daily?
Do you dread when THAT client is walking in the door?
(remember "Joan"?)


It can change and I'm going to show you how!


You may be like me and enjoy 99.9% of your clients ALL the time.

Some can be irritating at times, but overall you should really ENJOY every client that you have. This means that you are a good fit for each other.
So...how do you get ONLY the clients that YOU want? 
There is a simple thing that you can do and now is THE BEST TIME EVER to do this. 

Many of you know what I am going to say here....and it works!
It will rid you of the clients that don't treat YOU right. You HAVE to be happy at work!
So...what is it? Raise your prices! You're worth every penny!

Why is NOW the time?
Look at the skyrocketing prices of EVERYTHING under the sun! You can't take a loss while everything in your life is costing more! You MUST pass that cost on to the consumer. This is not a charity!

How do I raise my prices without losing my clients?
It's so easy, but now it's even MORE easy with prices increasing drastically!
I raised my prices 10% across the board on January 1, 2022 and no one flinched, except the very few I didn't mind losing. That's the point! But...even they stayed.
Such an easy way to increase your prices is this...
1. Reschedule their next appointment.
2. Ring them up.
3. Let them know that because of the price increase of everything under the sun, services will increase right around "X"% starting next month. -I did this and I have taught this for years!
Go do it! You deserve to be compensated fairly for your hard work!
For more detailed training on this, Grab THIS COURSE! 
Let me know if you need anything!
Jayson Lacy
jayson@ceonlinetraining.com