The Man, The Myths and The Lacy Family Legend
The Man, The Myths and The Lacy Family Legend
by
Jayson Lacy
on 05/02/2016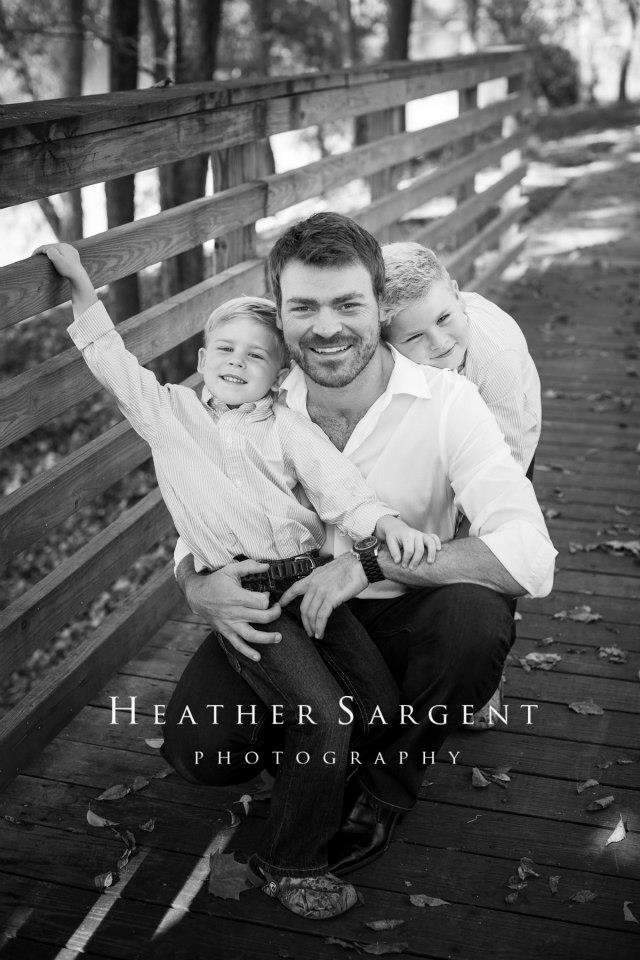 It is hard for us not to make assumptions about a person based on his or her occupation.  You probably wouldn't consider asking a construction worker about selecting a fine wine, or picture your child's kindergarten teacher riding in a motorcycle gang.  Think about the stereotypes surrounding your career.  Do you fit the mold, or would people be surprised to know your "story"? 
As a cosmetologist, you probably are aware of the stereotypes surrounding your career, especially males who work in the field. 
I want to take this opportunity to tell you about my friend Jayson's road to becoming a cosmetologist.   He is the father of two amazing boys, Max and Finn, coach of little league sports, enjoys drawing, former high school football player, who once held a weight lifting record at his high school, which has only recently been beat and the Owner and Operator of Jayson Lacy Salon and CE Online Training.
The Lacy name is synonymous with "hair".  His Father, Jay, his Mother, Jean and his Sister, Jennifer, are all cosmetologist.  His parents owned Totalook, a salon in Augusta, GA, in the 80's.  Jay went on to open Lacy Cosmetology, a beauty college chain well known to many South Carolinians.  Jennifer joined the ranks with his mom directly after high school without giving it a second thought.
After graduation from high school, Jayson chose to pursue a bachelor's degree instead of going into the family business.  He knew after my first semester at University of South Carolina that Engineering was not his strong suite and took some time off to decide what he "wanted to be when he grew up". 
"I had the drive, but no particular goal in mind, so I took on three jobs", said Jayson.  "Even though I was determined not to follow in his family's footsteps, I needed income, so I offered to help Mom and Jennifer at their salon.  Turns out, I was pretty good and I enjoyed the artistic aspect of cosmetology.  My football buddies would come to the salon after hours and let me cut their hair into Mohawks and use hair color to add tiger stripes, spirals and during the holidays, Christmas trees, four leaf clovers and hearts."    
Jean needed someone she could trust to manage her salon and Jayson, who was tired of working multiple jobs, stepped up to the task.  "I became an Apprentice in the state of Georgia and, because I always jump in head first, I enrolled at Dad's school, Lacy Cosmetology in South Carolina", Jayson recalls. 
Jayson has always been driven and has never been afraid of hard work, so it wasn't a problem for him to go to school full-time and work at the salon, owned by Jean, in the afternoon and evening hours.  After graduation, he re-enrolled in Lacy Cosmetology to become an instructor, while continuing to fine tune his training at Jean's salon.  When a position for an instructor at Lacy Cosmetology became available, he took this opportunity to share, what he had learned in his new found passion of the field, for the next 2 years. 
"Although I really enjoyed working at Lacy Cosmetology, I knew I wanted to build my own business, even if it meant giving up everything and starting at the bottom to get where I wanted to go," said Jayson.
While working as an instructor at Lacy Cosmetology, Jayson bought a small "fixer upper" in North Augusta.  Because he did most of the remodeling, he was able to turn a small room in the back of the house into a make-shift salon. He began with a small client base and after a year, the number of clients made it nearly impossible for him to continue doing business at home.  Although his end goal was to own his own fully functioning salon, he wanted to make sure he had the resources he needed to succeed.  Jayson moved his growing business from his home and rented a booth at a local salon to be able to continue to grow and save for the future. 
In 2007, Jayson bought a residential property in the heart of downtown North Augusta and converted it into commercial property which today is "Jayson Lacy Salon".  Jayson, has a reputation for quality and excellent service. 
Jayson started CE Online Training in 2014.  "I knew how frustrating it was to find the time to get continuing education", Jayson admits.  "I also have sat through hours of boring instruction and left not knowing any more that when I started."  He took his passion for training and developed an interesting and useful on-line continuing education option.  The course is solely video and can be completed on your own time.  Cosmetologist in states across America can learn not only the most up-to-date techniques in hair cutting and coloring, but also learn from his experience in building a successful business. 
"It is important to my staff and I that you know the man behind CE Online Training and that you enjoy not only the training, but, that you know me and my humble beginnings", says Jayson. 
Jayson still does hair 5 to 6 days per week.  He continues to learn the newest techniques and practices them until perfection before passing the knowledge on to you. 
It is very important, to the reputation of CE Online Training, that you, the customer, are 100% comfortable in investing your time and money into the best provider of continuing education available! 
Please join CE Online Training's family by liking CE Online Training of Facebook https://www.facebook.com/CETrainingCourses/ and adding your email to our mailing list by visiting our website at https://ceonlinetrainingcourses.com/
Feel free to email Jayson at jayson@ceonlinetraining.com with questions, comments, topics of discussion and of course, what he can do to better serve you!  
We look forward to hearing from you and serving your training needs! 
RELAX…Continuing education is only one click away!