Renewal vs. Reinstatement
Renewal vs. Reinstatement
by
Jayson Lacy
on 01/22/2022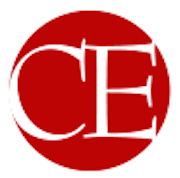 South Carolina LLR has two terms. "Reinstatement" and "Renewal". So...What do those terms mean? BIG DIFFERENCE and if you don't choose the right CE class you might find yourself in a pickle. 
Not choosing the right CE course could mean you have to take another course in order to renew.

So what IS the difference?
Renewal:

 This is when a person has a license that is not expired and is taking a CE course for the current license period. If your license expires in 2023, then you need to take a 4 hour CE course. The rule changed and CEU requirements dropped from 12 hours to 4 hours for this license period. The great news of this is that you can take the 4 hour course online! You 

DO NOT

 have to find a "Zoom-type" interactive live online class. You can get those hours with our pre-recorded video class. It's available 24/7 and you can start and stop as much as you need!

Reinstatement: This when a person has a license that expired or "lapsed" before they completed all the required CEU or "continuing education units" they needed to renew on time. 


When this occurs, a person still has to complete the required units for that license period. For licenses that expired in 2019 or earlier, 12 hours of CEU are required. These classes are 6 hours each and are referred to as "reinstatement" courses. We have a variety of these for you to choose from on our website!
Here's a list of South Carolina courses: https://ceonlinetrainingcourses.com/courses?field_state_tid=8&field_course_type_tid=All&title=
-Jayson Lacy
jayson@ceonlinetraining.com