Teach a Video Class!
Teach a Video Class!
by
Jayson Lacy
on 06/12/2019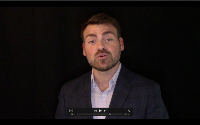 I'm so glad you are ready to get going on showing the beauty world what you are made of! 
This also enters you to win a pair of CEU tickets to the CosmoProf Fashion Focus show in Charlotte, NC on October 6-7, 2019!!
So...LET'S SHOW THEM!
Here's what to do:

1.Turn on your camera on your phone and give it to a friend to record.



2.ACTION! Show us in 5-8 minutes why you are the best at what you do! We want to see you in action!



3.Text your video to us at 706.750.9290



After we receive the application, we will reach out to you with the next steps.



Now...get going!