LLR Renewal Form
LLR Renewal Form
by
Jayson Lacy
on 02/27/2015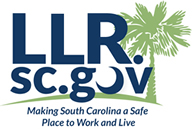 If you are looking to renew your license, towards the end of the licensing period it's truly easier to just mail in your renewal form and payment.

Here

is the link to the renewal form.

Just include a note that states that you completed an online course, and the date that you completed the course.

However, if you are in need of a CEU, you can get it HERE.
Thank you so much for everything you do for our industry!